Published on 14 February 2023
From the BModesto to BMclinical
We are delighted to welcome Gina Toppers to our BMclinical family.
Back in 2017 Gina started working for the BModesto Group as a Sales & Purchase employee at the HQ in Lelystad, The Netherlands. From there she moved to the Inside Sales Team of BModesto, being the first point of contact for pharmacies and hospitals. After this, she progressed to become part of the BModesto Group's Regulatory Affairs team and worked as a Registration Coördinator. This year, 2023, Gina made a nice step in her career and is now part of BMclinical's Project Management team. A great example of how to progress within the BModesto Group!
Working as Project Manager
Gina about her role as Project Manager for BMclinical; "Together with BModesto Group's flexible and dynamic commercial departments, we always look for the best solutions for the customer. The short lines between the departments make it possible to provide the best service offerings. Working in different roles and a variety of departments has given me a lot of knowledge and experience of the pharmaceutical industry and the entire process and supply chain. I am looking forward using this all-round experience in my current role at BMclinical".
With her knowledge and experience in the field and the BModesto Group Gina is the perfect colleague to fulfil this role. As very well-organized and result-driven person Gina will achieve great together with our partners!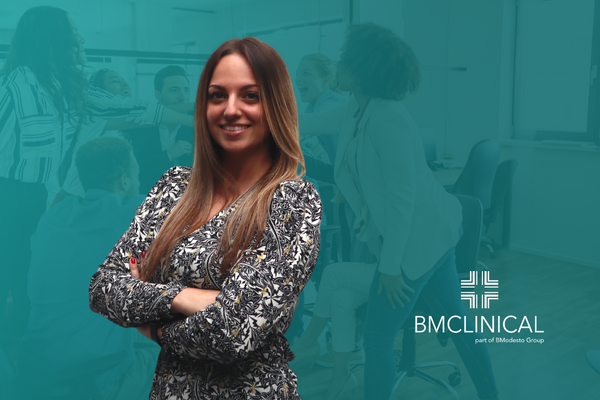 Want to know more about Gina Toppers? Visit her page or LinkedIn.
Sign up for our newsletter here and follow us on LinkedIn to stay up to date!