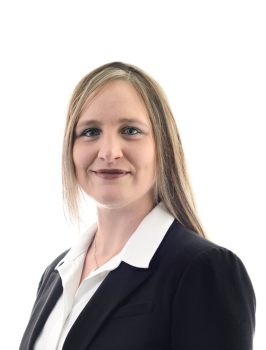 Senior Project Manager
Sylvia Schaffner
Started in 2023
E: s.schaffner@bmclinical.com
M: +31 611 411 833

"Working for BMclinical, part of the BModesto Group, offers the opportunity to directly impact healthcare, contribute to life-saving innovations, and engage in cutting-edge research. This makes it easy for me to go to work motivated every day".
About Sylvia Schaffner
Working from our HQ in The Netherlands, Sylvia Schaffner is part of BMclinical's Project Management team.
Sylvia started in the Clinical trials industry in 2011 and has been working in the field as a Project Leader, Feasibility Leader and Laboratory Project Leader in the UK, Germany and South Africa respectively over the last 13 years. The main focus has been within Clinical Trial Software, testing efficacy and adverse reactions of new INDs and then working for the top CRO's for the last 6 years. Sylvia brings various role and country experience to the company with a holistic approach on costs, quality, import and export as well as regulations with a drive to make clinical trials a priority and a success across therapeutic areas.